Family Portrait Photography Checklist – The Woodlands, Texas
A family photo shoot is a special occasion, and every photographer wants to make sure everything goes smoothly. This checklist will walk you through every step of the portrait process so you're prepared.
Here's what you should do before your family portrait photo shoot:
Make hair, nail, and makeup appointments before your shoot. Your roots need to be touched up and your nail polish shouldn't be chipped.
Don't wait until the last minute to plan your outfits! Plan these details out early so you wake up feeling relaxed and prepared.
Keep your kids in the loop with low-key references. You'll be "hanging out with our friend this Saturday!" or "going to the park!" Keep things fun, lighthearted, and casual. These tips are especially helpful if you have a shy kid.
Think about props, mementos, or special types of pictures you'd like. Some families bring heirloom quilts, stuffed animals, embroidered keepsakes, etc. There are some families who know exactly what kind of photo they want. Make sure you brainstorm these preferences in advance.
Take a look at everything your family photographers emailed you: blog posts, session guides, or wardrobe vision boards. All of these are very important because they have tons of tips and information!
Make sure everyone gets a good night's sleep and eats a healthy breakfast. 
Dressing for family portrait photography: 
Dress for the weather! Everyone should be comfortable!
You don't have to wear matching clothes anymore – jeans and matching shirts are out! You should wear colors that complement each other, like earth tones and neutrals.
No tennis shoes, T-shirts, or shirts with writing!
Be careful about undergarments. The family photographer is good at Photoshop, but editing out bra straps or panty lines is time-consuming. Make sure your clothes cover your undergarments in all types of movement.
Wear medium or long dresses instead of pants because they capture movement and look better in pictures. If we do seated photos, short dresses might be a challenge.
Make sure you wear comfortable shoes and clothes that you can move in. Try wearing more breathable pieces if your dress gets too short when you bend over, or your pants are too tight when you sit down. Prepare to move!
Don't forget the accessories!Your photos will stand out when you wear bowties, suspenders, hats, flower headbands, chunky scarves and flowing dresses and skirts.
Make sure guys take their phones and car keys out of their pockets before we start shooting.
Here's what you need for your family portrait photo shoot: 
Makeup touchup items, like lipstick or a hairbrush.
You need snacks, snacks, and snacks, and if necessary, treats to bribe the kids! Make sure the snacks/treats won't stain!
Shoes you can walk in. You'll probably walk short/moderate distances on unpaved trails with hills. Shoes that you can walk in are a must! Bring your wedges to change into before we start shooting if you love them.
Your work is almost done after your session! Relax a little, let your hair down, and put your feet up. 
Your family photographer will pick the best photos after your session
Look online for ideas about wall gallery displays.For every style and budget, there are tons of beautiful ideas.
About The Author:
Bri Sullivan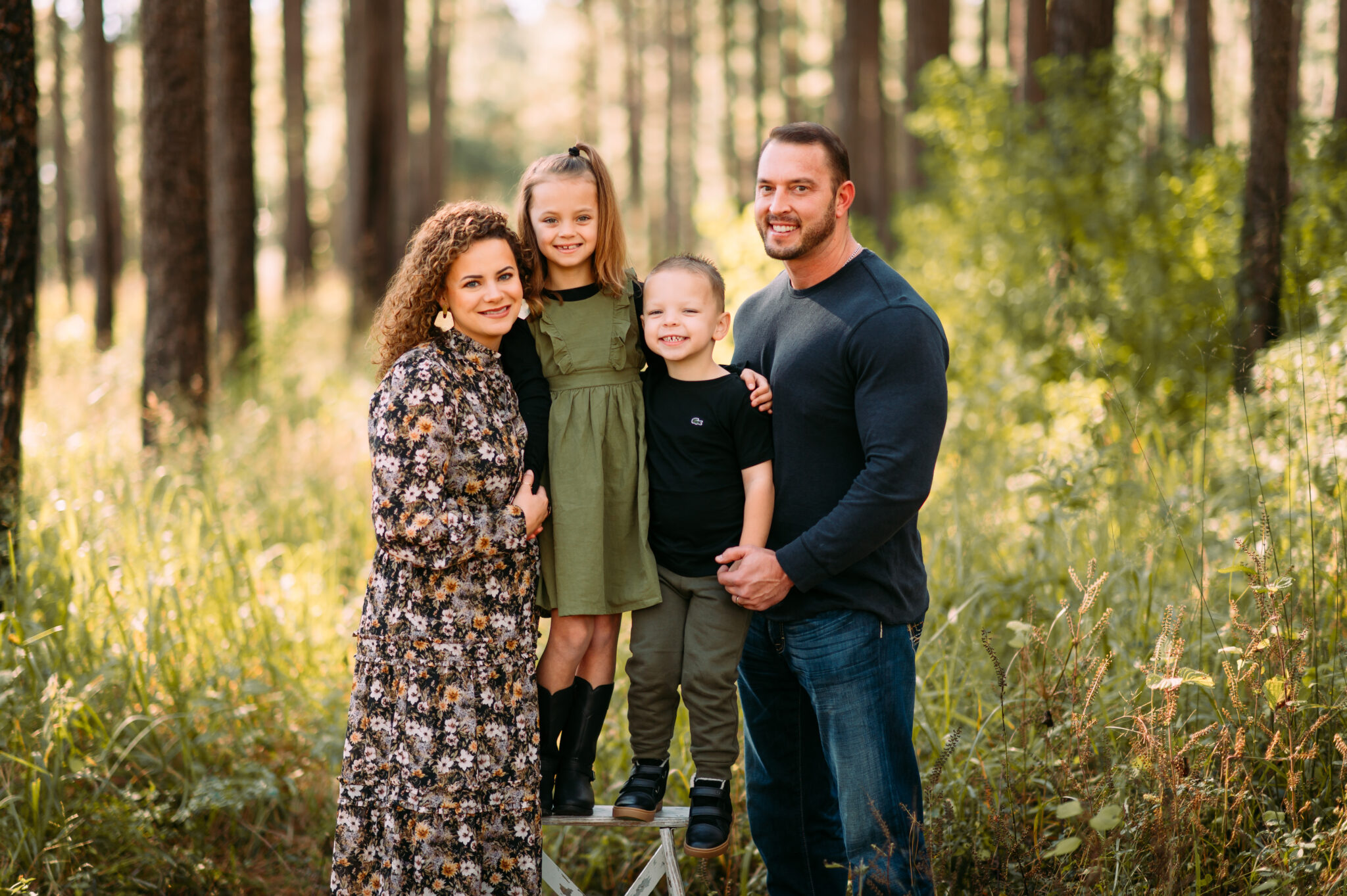 Bri Sullivan Photography offers affordable family photography sessions to the Houston, Texas area!
Find A Great Family Photographer In The Woodlands, Texas!
The Woodlands
, Texas Family Portraits Near Me Here at FamilyPortraitsnearme.com, our goal is to find you some of the best family
portrait photographers
in your area. We do this so you won't have to visit endless numbers of websites and fill out inquiry forms to find your perfect family port …
Here at the ProfessionalFamilyPhotographers.com, our goal is to find you the best professional family photographers in
The Woodlands
, Texas area. So, you won't have to visit endless numbers of websites and fill out inquiry forms to find your perfect professional family photographer.
The Woodlands Texas
Affordable Family Photographers It comes as no surprise that
The Woodlands
, Texas is full of some fantastic creative talent, and when it comes to trying to finding the perfect family photographer, you will not be disappointed. Here are some of the top
The Woodlands
family pho …
Best Family Photographers Near Me
The Woodlands
, Texas! Here at the bestfamilyphotographernearme.com, our goal is to find you the best family photographers in the
The Woodlands
, Texas area. So you won't have to visit endless numbers of websites and fill out inquiry forms to find y …
The Woodlands, Texas
Unofficial results for
The Woodlands
Township Board of Directors election are now posted on the Township's website. Read on…